1 records found
PRINT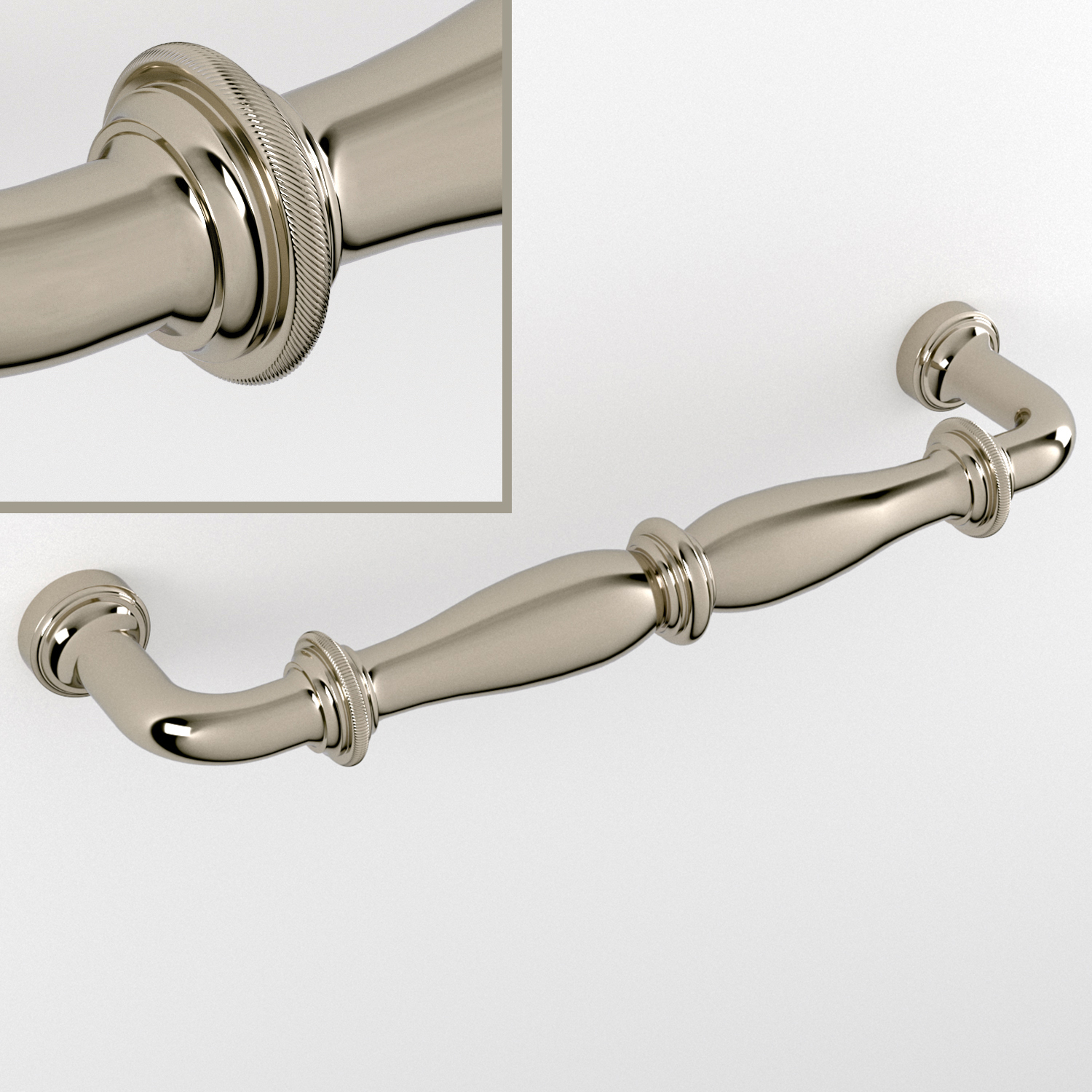 Pull w/ Rope
This exquisite collection couples simplicity of line with timeless styling to complement any decor.
Pulls can be used alone or coupled with any backplate to enhance your design. Custom sizes are available upon request. BB - Available for back to back applications. Back plates are required on glass door applications.
Rope, Coin, Diamond and Hammered details available. Upcharge applies. Made in the USA.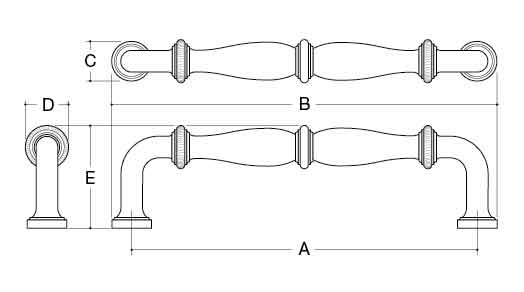 | | | A | B | C | D | E |
| --- | --- | --- | --- | --- | --- | --- |
| 7368-R | Pull w/ Rope | 3" | 3-7/16" | 7/16" | 1/2" | 1-1/4" |
| 7369-R | Pull w/ Rope | 4" | 4-1/2" | 1/2" | 5/8" | 1-11/32" |
| 7379-R | Pull w/ Rope | 6" | 6-11/16" | 11/16" | 3/4" | 1-25/32" |
| 7370-R | App. Pull w/ Rope - BB | 8" | 8-11/16" | 15/16" | 1" | 2-3/8" |
| 7371-R | App. Pull w/ Rope - BB | 12" | 12-15/16" | 15/16" | 1-3/16" | 2-1/2" |
| 7390-R | App. Pull w/ Rope - BB | 18" | 18-15/16" | 15/16" | 1-1/4" | 2-7/16" |
| | | | | | | |
| | | | | | | |
| | | | | | | |
| | | | | | | |
| | | | | | | |