1 records found
Antique Silver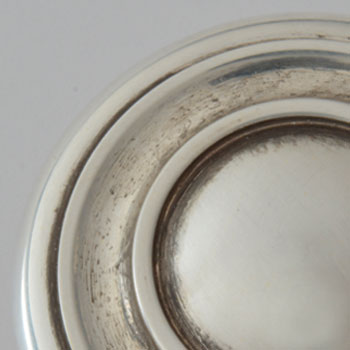 Water Street Brass Finish Code: AS

Description
The solid brass or bronze hardware is polished and buffed. It is copper plated first and then plated with pure silver. It is colored dark and then highlighted by hand to enhance the beautiful detail and give a look reminiscent of your Grandmother's long loved silver. Hand waxing brings out additional patina and protects the finish while allowing it to age naturally over time.
Care and Maintenance
Cleaning with mild soap and water and then buffing the surface dry with a soft cloth is recommended.  Applying a coat of Decorative Hardware Wax will protect the finish.
Details
Available on all Water Street Collections.
Hand Crafted by artisans in Jamestown, NY.