1 records found
Polished Brass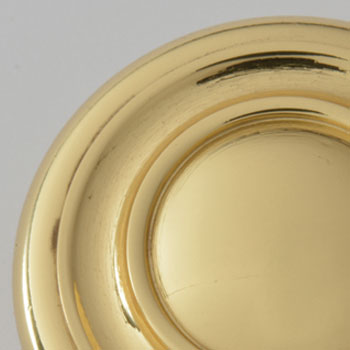 Water Street Brass Finish Code: PB - PBNL
US3 - US3NL
Description
This traditional finish has defined the quality of brass hardware for centuries. It begins with solid brass hardware that is polished and then buffed multiple times to achieve a high shine. The final step is a protective gloss lacquer to further enhance the sheen and protect the brass over time.
Care and Maintenance
Cleaning with mild soap and water and then buffing the surface dry with a soft cloth is recommended.  Applying a coat of Decorative Hardware Wax will protect the finish.
Details
Unlacquered or Waxed variations available upon request.
Available on all Water Street Brass Collections.
Hand Crafted by artisans in Lakewood, NY.